You've written a book.
Congratulations!
What comes next?
As you know, being the author of a solid non-fiction book is one of the best ways to generate new business, increase your credibility and authority, and establish you and your brand as leaders in your space. Turning that book into a podcast is the next step to increase your reach, connect with more potential clients and partners and skyrocket your professional network.
And you've already got almost everything you need to make it happen.
Connect with your audience.
Network With Experts.
Generate new business.
This isn't a coaching program – this is a collaborative consulting process where we're going to talk about your goals for your business and design a podcast that will help you reach them based on the work you've already done in writing and promoting your book. At the end of the process, you'll have a plan for what you want and need your podcast to do for your business, a fully developed show premise, from title to CTA, and a content calendar for the next six months. There are some requirements to get full results from this program:
You must currently be running a business, and actively taking on new clients or promotional partners.
You must have been in business for at least 2 years and be active on at least one social media platform. (LinkedIn, Twitter, Facebook, Instagram, or have an email list of at least 2 thousand people.)
You must have at least 4 hours a week for the 3 weeks after we begin available to work on this project.
If that sounds like you – then fill in the form below, and we'll book a call to determine if we'd be a fit working together.
We can only work with 3 authors at a time, and if our calendar is full, we'll add you to the waiting list to be notified of when a spot in the calendar becomes available.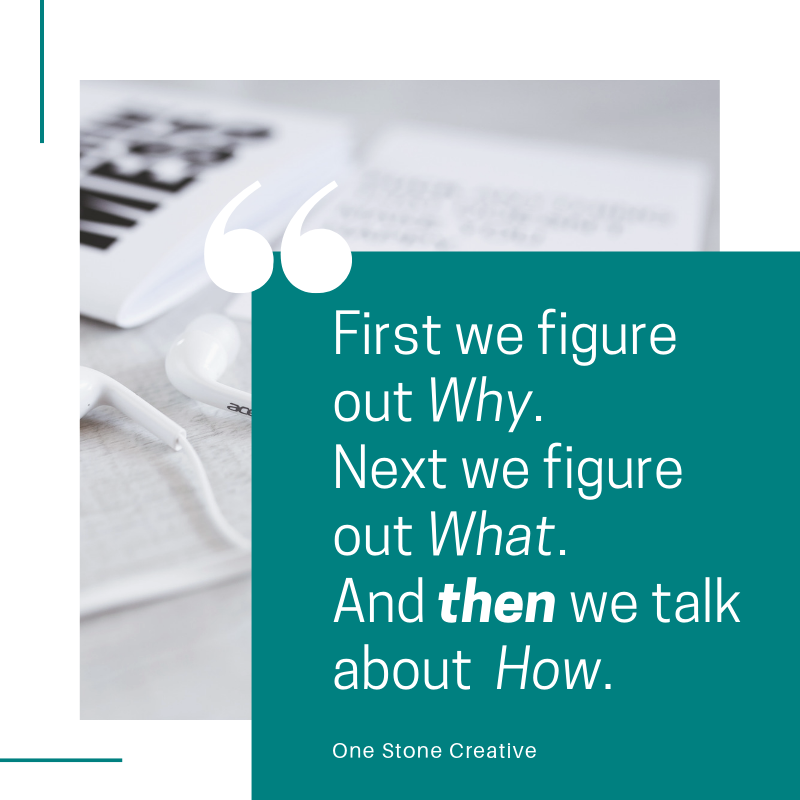 When an author is also a business owner, time is at a premium. Your book has increased your credibility and authority (among many other things!) and a podcast can do the same! We take the guesswork out of podcasting – the what to talk about and who to talk to and how to get it all out there.
Step 1: Free, no-obligation assessment call to see if there's a good fit between us.
Step 2: A three-week consulting process where we'll develop your podcast purpose and framework, create your content calendar, and talk about how to promote, repurpose and leverage your show.
Step 3: We can launch and produce your podcast, or you can keep your plan until the time is right!
What's included?
Consulting Calls
The first is to discuss your business goals, and what kind of podcast will be the most effective for it. During this call we'll determine what your show is going to DO for your business, and what it will do for your audience.
The second call is about looking at the content of your book, and the other content assets available in your business to design what a typical episode will look like, and what mix of different episode styles to include in your show.
The third call is when we present you with your episode guide, content calendar and podcast business plan, walking through each element so you're ready to go!
We will also provide:
A podcast business plan with your goals, metrics to track, and the work that will be involved
An Episode Guide breaking down the elements that will be in each episode
A Content calendar based on your book, for 6 months of podcasting
Essentially – everything you need to prepare a successful podcast! You can take your plan and run with it, or we can launch and produce it together. Enter your information into the form below, and we'll book a call!
"The team of One Stone creative has been a pure joy to work with on my podcast network. Megan and Audra bring both professionalism and passion to being two of the top podcast producers and podcasting consultants around. If you are thinking about starting a podcast or have been podcasting for years as I have, they bring not only efficiency to your podcast production but real value for your entire operation. Two Thumbs up and Five Stars to Megan, Audra and the entire team of One Stone Creative."
I wanted to say a big thank you to you both for helping me 
elevate
 my 
brand
. You have set a new bar for the rest of the team to aspire to in the other areas of our business and marketing. I have gotten such great comments from prospects and clients about my podcast. And I feel very confident sending people there to check us out and be nurtured along to eventually become clients. It is working so well with the rest of our marketing 
strategy
. Thank you!
Frequently Asked Questions
Will my podcast gain traction?
That depends on a LOT of different factors, including the size of your current audience, the investment you're willing to make in promoting and buying traffic, your industry and how saturated it is, and most importantly, if a lot of downloads is the most important metric for you to be concerned about. Podcast downloads are like book sales – they're nice – but they're REALLY not the point, and nowhere near as valuable as gaining new clients, strong referral partnerships or invitations to speak and present at events.
How much time does a podcast take?
For a weekly, half-hour long show – which is what we typically recommend, you can expect to spend between 30 minutes and 1 hour preparing for the call, 45 minutes on the recording, and as much time promoting as possible! If you are producing it yourself, you can expect to spend 3-5 hours on audio editing, and creating your promotional assets. (If you hire a firm, they should do this for you.)
Can I get sponsors?
Maybe – but it's not usually the best path for a business-focused podcast. Sponsors generally pay on a per mille, or per thousand download basis, and the rates range for about $30 to $50 for each thousand downloads. When you compare that against the value of a new client, expanded network and additional promotional opportunities, sharing your 'earspace' with a sponsor paying a handful of dollars isn't a very good deal. That said, if there is a sponsor who is a great fit for your audience, sometimes they are interested in funding the full cost of production, but that will largely depend on the relationship you have with that company.
What if I want to launch my podcast with you?
We'd be delighted! You can view our podcast production and launch packages right here – and if you're a "graduate" of this program, we'll reduce your launch fee by $1000 USD.