You've got big plans.
I know you do.
You're going to have a deep and involved blog with explorations into the nuances of your industry for professionals and insiders. You're going to have a Podcast that puts you and leading experts in front of the hundreds of thousands of interested potential clients. Your YouTube channel will provide practical information and how-tos that will save your support team hours and hours of time. You're going to build an online course that will help you scale your business, and make a difference for people who aren't in a place to take advantage of your 1:1 services. You're going to Live stream to get intimate with your community and build a relationship that will transform them into passionate evangelists. And naturally, you'll write a series of authority-building books that will enhance your credibility and help you win over your prospects.
It's going to be fabulous.
But where do you start? You can see the destination, but the path is murky, and there are tons of competing priorities for your time and money.
You start with a good hard look at your short term goals, your long term goals, and your available resources.
Why Content Plans Go Awry (Or Go Nowhere)
Sounds simple right? Believe it or not, it's a part that most people skip. Last year, I gave a presentation to a room full of investment professionals, about half of whom had a podcast. I started the presentation with the question: "How many of you have a business goal for your podcast?"
Two, maybe three, people in that room did. And these were smart people who are experts in their field who others pay handsomely for their time and knowledge.
We're just not that used to applying business principles to the hazy and creative world of content.
People and companies start blogs and podcasts and YouTube channels because they know that content marketing is effective, and at a certain point, it's just something that you feel you should have in your marketing mix.
Sometimes, a content platform can take off without a lot of planning or prep, usually if there's a big existing audience, or a spectacularly talented content creator, or a strong emphasis on promotion.
In other cases, a content channel can plod along for years, and look a lot more valuable in hindsight than it ever did at the time. (Blogging every week for a decade should generate some gold in there whether or not you started on the right foot!)
Usually, an investment is made in content creation for a while, but if it doesn't get a lot of traction or can't provide the ROI needed to justify it, it gets bumped down to the intern or quietly abandoned.
Don't worry if that reflects your situation – it's never too late to audit your content, and start applying a new strategy. If you're just getting started, then you're well-placed to align your content creation to your business goals.
And that right there is the crucial element.
Your Business Goals Dictate The Content Platform
Making good choices about which content channel to start using is all about identifying the one that will bring you towards one (or more) of your goals the most quickly, and that you can afford to do well.
So – what are your short, medium, and long-term business goals?
Try to think of a handful or two of them. It could be anything from shortening the time between steps in the customer lifecycle to getting more speaking engagements, to rising in the search engine results pages, to keeping an audience engaged between big campaigns – or anything else that is important to your business.
Once you have your list of goals, you'll look at the ways the different content channels can help you achieve them, and start matching platforms to your goals, and filtering them through the resources you have available to land on the smartest way to start.
Goals + Platforms + Resources = Your Best Content Channel
Here's how it works.
Each digital content platform has its own superpower – something it does better than any OTHER platform – so when you're choosing what content to create, you focus on the platform superpower that is going to be the most immediately valuable to you. This means you'll see a return on your content (which can be financial, or more indirect!) before you invest more time and more money in another one.
(I should note that if you have resources and time available – there's absolutely no harm in starting on multiple channels! Most folks will want to start with just one or two, get it running and working, and then add another once you start ticking off milestones.)
Here's the quick and dirty on the different Platform Superpowers:
Podcasting: Networking and Relationship Building.
Livestreaming: Audience Engagement.
Video: Conversions
Courses: Detailed Teaching and Training.
Blogging: Organic Reach and SEO
Books: Thought Leadership and Authority
Of the six superpowers – which one of the most relevant to your most critical goal?
For example, if one of your goals is to network with complementary business owners to try and create joint venture projects, then a podcast will help you talk to new people every week! (While creating SEO rich content for your blog!)
Attach one of the platforms with their superpowers to each of your goals.
Your shortlist for content platforms will be the ones that appear the most often on your list! (Always get double-duty if you can!)
Now – identifying a perfect platform is all well and good – but the reality of the situation is that you also need to be able to produce it consistently and to a high level. This can take a variable amount of investment, so it's wise to make sure it's an amount you can handle over time.  You want to look at the time and money investment for doing an excellent job on each platform. We have a breakdown of these in our guide, Digital Content for Business Growth.
Podcasting varies widely in how long it takes and how much it costs.
Live Streaming. Live streaming takes very little time and very little money.
Video can be expensive to have produced well and requires a lot of time planning, filming, and editing.
Courses. Courses are a significant investment of both time and money.
Blogging is a very low cost, and, for quick writers, a fast way to get content out there.
Books take time to write and edit but can be affordable if done in-house. The cost of production depends on whether you are going the traditional or self-publishing route.
So, given your time and budget, which platform on your shortlist looks the most appealing?
As a rule of thumb, you want to make sure you can fully fund at least 6 months of whatever platform you choose, to get a sense of whether or not it's going to work for your business. Additionally, it's always a good idea to make the highest quality content you can.
Yes – that means choosing vendors for quality over price, or investing in the time and training it takes to do a good job in-house.
So, your goals + your resources = the content platform you should start with.
Your goals + your resources = the content platform you should start with. Click To Tweet
If you're still on the fence, the final consideration is how well the content platform can be reused or repurposed. If all else is equal, the type of content that it is the easiest to get additional mileage out of is the way to go.
Repurposing and Reusing Your Digital Content
In order of the easiest to reuse and repurpose to the most challenging:
Video – Video content is awesome to reuse. What starts on your youtube channel can become sales materials, go in a member's area, and live on your website in different areas. Since video is such a standalone platform, the content of the videos can easily be repurposed into blogs, podcasts, emails, and book sections.
Blogging – Written content is always flexible, and reusing posts as emails, curated content collections, PDFs, books, and scripts is highly doable. The material can also easily be broken down and used on a multitude of other platforms without getting repetitious.
Podcasting comes next. Podcast content is a lot like video in how you can repurpose it on different platforms, but it is much less reusable. Audio is audio, and that doesn't usually translate well in other situations.
Live Streaming. Live streaming gets high marks for re-usability – as long as you're keeping it mostly on social media. Re-sharing an old stream is a great way to keep yourself top of mind, and if you're streaming as a method of customer support and Q and A, they can be great resources. They're not super highly repurposable because of the two-way dialogue nature of them – but the ideas and topics can often find new life in other areas of your business.
Books are very often the result of a lot of other content – so it's more likely that you'll repurpose and reuse content from other platforms INTO a book. The big exception here is if you already have one or more. In that case, you can turn each chapter into a set of podcasts, or blog posts or videos, and not have to create anything new at all.
Courses are the hardest to create and the hardest to repurpose and reuse. We typically recommend waiting on a course until you've got the audience demand, either your own audience or the audiences of partners who are excited to share. When you have a course, you often don't want to directly reuse or repurpose the bulk of the content, because that's what people opted in or paid for.  Like books, the content you make can go INTO your courses, but the reverse isn't so easy.
Follow the Chain of Priorities
When you're choosing the content platform you want to start using, you always begin by looking at your goals, which platforms best serve them, then costs involved, and finally, how well they can be reused and repurposed. Following that chain of priorities won't guarantee you success beyond your wildest dreams, but it will ensure that you're going to get the most benefit out of the content you create.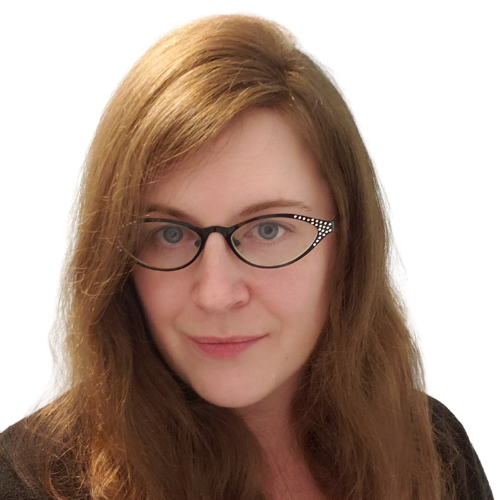 Megan Dougherty is the Co-Founder of One Stone Creative. She has been a digital marketer for over a decade, with a strong focus on digital course creation, content marketing and multi-media content production. As the co-founder, she takes pride in high-quality, on-time work and helping people get their messages to the people who need to hear them. She likes spreadsheets, deadlines and creating online experiences that are good for both the creators and the end-users. She hates jumping out of airplanes, mushrooms, and hyberbolic language in messaging. When not helping to produce podcasts courses and videos, she bakes pies and watches Star Trek. (Janeway forever.)