One of the things I believe the most strongly about podcasting is that doing it to support and grow an existing business is different than hosting a podcast for the love of the game—or as a business in and of itself.
Your podcast needs to work with the other marketing you're doing, not to mention all of the other commitments you have to your team, clients, and community. It's because of this that we hosted the first Podcasting for Business Conference last year—and why we're about to do it again.
On this episode of the Company Show, Tom Fox joins me as we talk PFBCon: what's coming, what we're excited about, and the different types of presentations and connections we're making available this year.
If you want to get a little sneak peek of this year's Podcasting for Business Conference, listen to our conversation below, or continue reading the blog post!
Tune in to the full episode to learn about:
New and exciting topics for this year
What makes PFBCon different?
A look into some of our notable speakers
A new event, networking opportunities, and a valuable freebie
Everything else that you need to know about this PFBCon 2023
Don't forget to join us for our free monthly strategy calls on the third Thursday of every month!
The conference for when podcasting is part of the job
Something that comes up a lot for company podcasters is that it can be a challenge to integrate a show into your workflow, and harder to determine if it's actually doing anything for you or not.
That can be frustrating because successful company podcasts are intensely valuable to the businesses that run them.
A successful company show might:
Be a lead generation machine
Create a flywheel of content that can be used across business areas
Shorten sales cycles and improve customer lifetime value
Establish thought leadership
Serve and support an existing audience
If those are benefits you want to see, then you need to make sure your podcast and all of the activities around it, from planning to recording to promotion, are optimized to meet the business objectives that will make the most impact on your company.
That's the sole focus of the Podcasting for Business Conference, and it's coming up again from November 13 to 15th of this year.
New topics for this year's Podcasting for Business Conference
Just like last year, we've got a really good array of topics that people are going to be covering and they're all really directed towards people who are podcasting in support of an existing business.
If you podcast for the love of the game or you're podcasting as a business, you're still welcome, but it really is for supporting a business that exists.
Here are some really exciting topics that are new this year:
1. Interviewing strategy session on how to really effectively translate information from an expert to everyone else.
If you find that you as a podcast host are talking to experts and you want to make sure that your audience of laypeople or people who don't know as much about the topic can really understand it, this is going to be a super valuable one.
2. Collaborating with a team.
A lot of people podcasting for business, of course, they've either got a member of their team managing the podcast or they're working with a third-party service provider.
There are a lot of different ways to talk about, edit, figure out where in the process everything is, project, and manage the whole thing. So we've got a session specifically on collaborating with a remote team about podcasting.
3. A different way to think about your podcast reach.
Typically you think about downloads, you might think about people who listen, you might think about listeners, you might think about engagement. But it turns out that is just a very small part of your overall podcast reach.
And if you properly look at it in a much more holistic way, you see that a business or a podcast that is being used by a business can have exponentially more touch points, exponentially more engagement, and exponentially more use. And these are all social media tools that are available to you at little or no cost.
Once you begin to understand the power of your reach, you can start to craft and graft a social media marketing strategy beyond simply the subject matter expertise you want to show or whatever it is you're trying to demonstrate with your podcast.
I've been working on this topic for a long time and I finally got some solid numbers. I'm thrilled to share this with our audience because I think it's going to open a lot of eyes and more importantly, get people thinking about the podcast strategy as much more holistic than simply showing yourself as a true subject matter expert.
4. A preview of The State of Business Podcasting Report 2023
We get to hear the always incredible State of Business Podcasting Report, in which you will preview shiny data with the shiny data that you've been working on.
5. Deep Dive Workshops
There are going to be deep dive workshops about how to measure podcast success on the fly audio editing and troubleshooting, and the very latest, best practice data for company podcasts from the State of Business Podcasting Report.
As Tom Fox said, these workshops are like interactive roundtables where we draw on each other's experiences.
Visit

this link

to see our full speaker lineup and the topics that they're going to get into!
What makes PFBCon different?
There's lots of great podcasting information out there. There's amazing training, there's amazing events, there's a fantastic community. But a lot of it really is predicated on the fact that you're doing it for the love of podcasting or this is something that you're doing specifically as a business.
And for a lot of podcasters, that's just not the reality.
You're podcasting, but you also have a whole business to run or you have a whole day job. And a lot of the information that's provided is kind of assuming that the podcast is a standalone rather than an integrated part of a holistic marketing strategy.
And so being able to gather a bunch of information coming from that premise, I think is going to be really valuable to people. And of course, it's all online because we have day jobs and can't necessarily travel all the time.
Some of the expert speakers in our lineup
1. Mary Ann Faremouth
Mary Ann has literally blown up her little part of the world with her podcast.
I'm so gratified that she's willing to come and kind of share some of her experiences and some of the strategies that she's employed. She works in the recruiting space and working with careers, working with big companies, and working with job seekers.
Her podcast, she started it and has been able to leverage the relationships that she's making for business development and also the content that she's creating that's all reflecting well in her business into national radio syndication.
So she's going to be presenting specifically on how careful and strategic guest selection can make a really big difference in the results that you see from your podcast. And this is completely irrespective of what your download numbers are.
That's something that I'm really hoping we get into a lot and that a lot of the speakers are going to touch on is that downloads and we'll be going into this in our workshop.
In our workshop, downloads are just the tip of the iceberg when it comes to measuring the impact, value, and reach of a podcast, and very often are the least important part.
There are so many other ways to figure out what your reach is and to measure your benefit. And Mary Ann is going to be just a great example of that.
2. Danielle Desir Corbet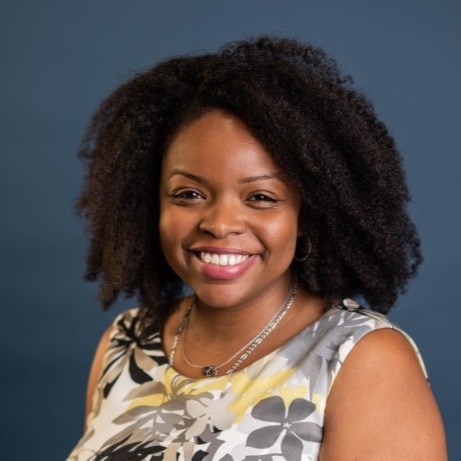 Returning fan favorite Danielle Desir is going to be coming back to do a new event type that we have at the conference this year.
She's a podcast marketing consultant. She's a very successful podcaster. But SEO is really one of her superpowers.
She's going to be, along with two other experts, in Ask the Expert sessions where it's going to be Q and A the entire time for questions about how to apply it to your business, specific use cases that you want to try out, issues that you've run into.
We're going to have a lot of really dedicated question-and-answer time and podcast SEO as if you attended last year and were able to see your presentation can be huge. And we're all making tons of mistakes and leaving tons of low-hanging fruit on the table.
Danielle's presentation is going to be absolutely one to catch and some of the other creative ones that we're looking at.
3. Jenny Blake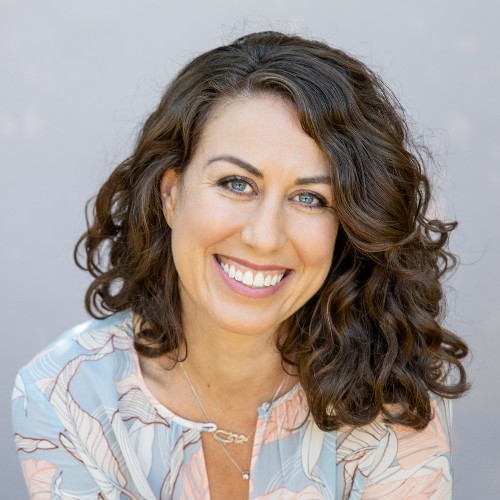 I'm also excited about Jenny Blake, who is doing really interesting things with private podcast feeds to build community as part of her business.
She's going to be sharing what she is doing. I'm a member of some of them, full disclosure, and I also help produce, but that's going to be, I think, really valuable for people who do have large audiences and are looking for different ways to engage them.
It's going to be a game-changer.
4. Jennifer Han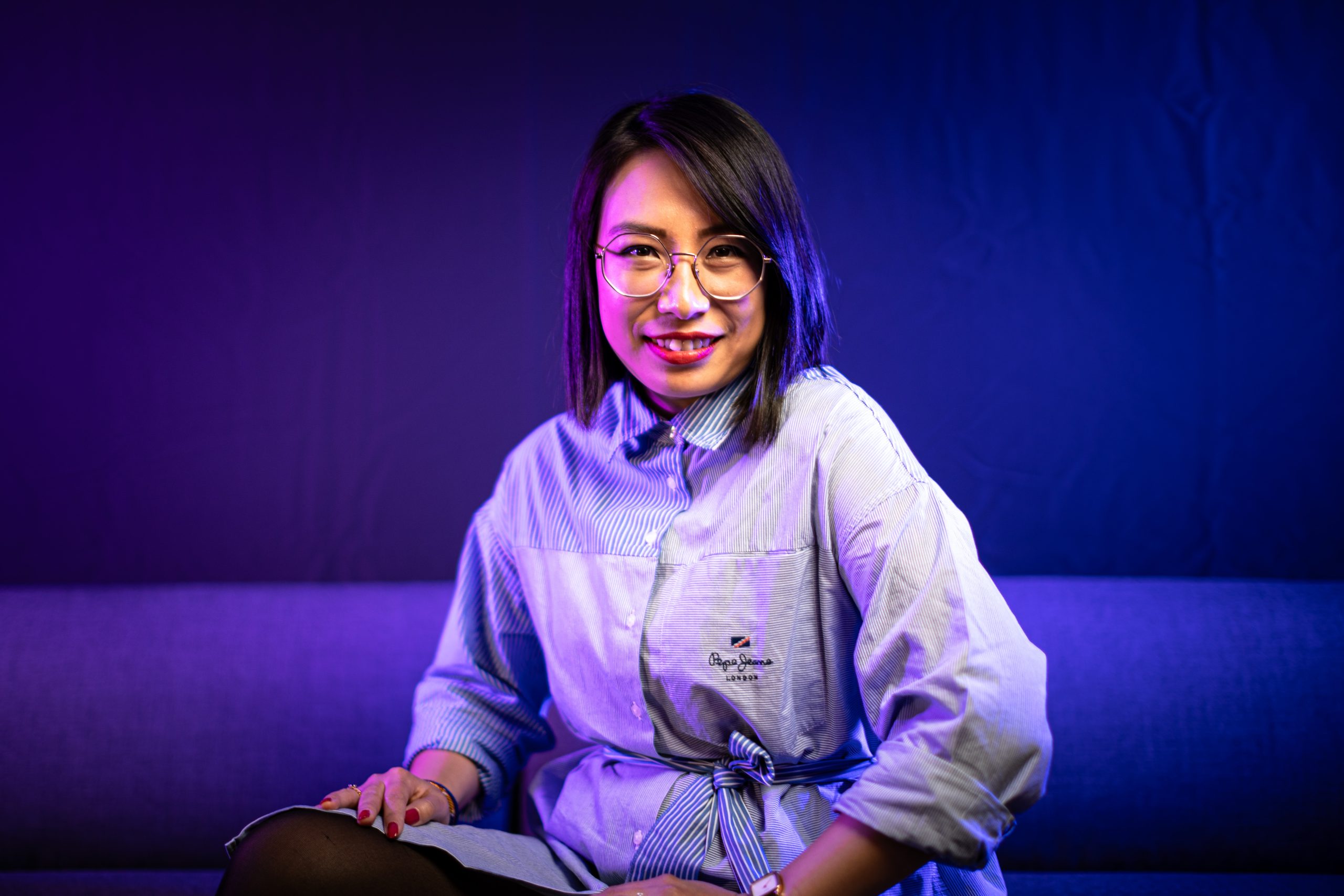 We've got case studies coming from Jennifer Han.
She's the marketing officer at Ausha, which is a podcast platform, and she's going to be talking about five real-life examples of how podcasts have really connected brands with their audiences and that's going to have some fantastic takeaways for everybody.
Visit

this link

to see our full speaker lineup!
When Will The Podcasting for Business Conference Happen?
PFBCon is happening from the 13th to the 15th of November this year.
And it's all virtual, it's all online, everything is going to be recorded because you probably have things that are happening during the day. But it's also all happening live, virtually, unlike a lot of conferences where you watch a presentation and then maybe you'll get the chance to talk to the presenter afterward.
Every single presentation is going to be followed by a live Q&A. So you can either think about the topic and submit questions in advance if you can't be there, or you can be there live and get an actual response to an issue that you're having in your business.
That's in addition to specific networking events and the conference slack that we're going to be putting together. So there's going to be lots of opportunities for connection with the speakers, with other experts, with industry professionals, and with fellow podcasters.
Coffee: A start to each day of PFBCon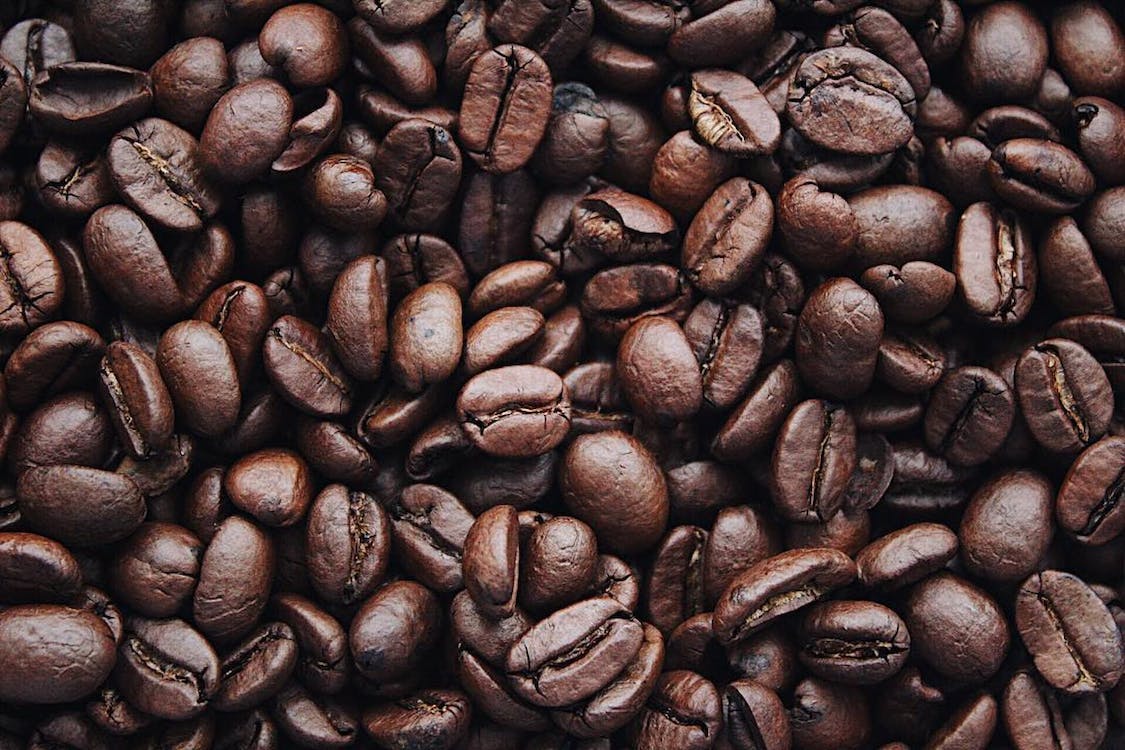 Every day we're going to start, before getting into the sessions, the content portion of the day, just with a little chance to kind of go around the table, introduce yourself, who you're talking about.
We're going to have guest experts giving little lessons on their area of expertise and then go into breakout rooms to practice the skills right at that time. So I can spill the beans on one of them.
I just confirmed with Angie Trueblood, speaker last year, owner of the Podwize Group, and expert on guest pitching. We'll have a little conversation between her and I and then everyone in the welcome session is going to get a chance to go and practice and go talk about what has just been learned.
So hopefully a little skill-building and a chance to get to know some other attendees of the event. It's going to be a lot of fun. So we're going to have something like that every morning of the three days.
A Wide Array of Networking Opportunities
In the afternoon, we have three different types of bigger networking events.
Day 1: Podcast speed networking
You're going to show up, you'll be put into a room with someone else, you'll get to know each other, and then boom, you're going to go to another one.
Hopefully, it'll be a chance to meet a whole variety of other people, industry professionals, or fellow podcasters and make connections that you can use.
Day 2: Networking group
It's similar to the first one but with a longer time to chat with people rather than rushing from person to person for current and future podcasters.
If you are podcasting, if you're podcurious, this is going to be the networking event for you to go to meet other people who are in the same situation, and who are podcasting for their businesses.
Day 3: Industry professionals networking
This is for people who are providing the services, providing the tech, and working on the tools.
It's a chance to get together and talk shop; which we all do when we get together. Hopefully, we'll create some space for that and it'll be a lot of fun.
How To Join the Podcasting for Business Conference
Just go to www.pfbcon.com, where the tickets are available. Here are the two kinds:
1. All-Access Pass
With this, you can attend everything and get all the perks that PFBCon has to offer.
2. Recordings Only
If you know that you're not going to be able to attend live, you can just buy the recordings and it's completely fine. You can still submit questions and get real answers!
PFBCon Freebie: Learn what other business podcasters are doing

After we present The State of Business Podcasting Report 2023, the audience will get a copy of the entire report and my team's detailed analysis of it and how to apply the latest data about best practices for podcasting for business, for your own podcast.
We've been doing this since 2020. We look at the top 100 business podcasts and we evaluate them between 50 and 70 different criteria to really establish what are the best practices for social media, for episode length, for cover art.
We put all that together into a report and talk about how you can use it.
The Value of The State of Business Podcasting Report
Tom Fox gives a lot of talks to local businessmen and small groups about the power of podcasting for business, and he uses this report as the basis of his talk. It's a fabulous resource.
It will give you, the podcaster or the business owner real solid data about what works. Or more importantly, there's a variety of ways. There's not one thing that works in podcasting.
There are multiple things, and the SOBP report will detail that from things such as podcast length, cadence, cover, art, day to release, and time of release.
It's a fascinating, data-filled report that you can use with actionable insight.
It is the second coolest thing that we do every year.
I really like having it because it's important to make decisions that are appropriate for your business and for your podcast.
But sometimes you just want to know what's the right thing to do, and it's really nice to be able to go, how long should my episodes be? It's 44 minutes. That's how long they are. And it's nice to have that kind of thing to fall back on.
In terms of best practice, at least that I have found, there hasn't been a really good benchmark for what are these business podcasts doing and what is best practice, so you can always do what is best for you, but it's nice to know what the rest of them are doing too.
A Quick Guide to PFBCon 2023
1. How to get tickets?
Visit www.pfbcon.com to register.
2. Our expert speakers
We have an incredible lineup of 18 speakers who are going to be delivering live presentations with Q and A.
Some of those presentations are going to be all 100% Q and A on really mission-critical topics for company podcasting.
3. Deep dive workshops
There are going to be deep dive workshops about how to measure podcast success on the fly audio editing and troubleshooting, and the very latest, best practice data for company podcasts from the State of Business Podcasting Report.
4. Networking events
There are going to be networking events for finding guests and guesting opportunities, meeting industry professionals who can help you grow your show, and just connecting with other podcasters to share insight and ideas and a little bit of support.
5. Can't attend live?
If you know that you're not going to be able to attend live, that's all right. We've got a Recordings Only pass that will entitle you to access to all of the conference recordings and you'll also be able to join that Slack group so that you can still network.
You can still submit questions and have them answered by the experts when you view those recordings.
So if this sounds good, and I hope it does, then check out the conference website, www.pfbcon.com, and get your ticket.
It's all happening November 13 to 15th and I cannot wait to see you there!
Key Quotes
"Your podcast needs to work with the other marketing you're doing, not to mention all of the other commitments you have to your team, clients, and community. It's because of this that we hosted the first Podcasting for Business Conference last year—and why we're about to do it again." – Megan Dougherty
"This is the only conference I know that speaks to the business person or the podcaster who may dabble in podcasting. It may be a hobby or they may move it as I did to a full-time business, but there's something for everyone in here, and it gives all of us the opportunity on both the creative side and the business side." – Tom Fox
Resources
One Stone Creative | LinkedIn | Twitter | Facebook | Instagram
Make sure to check out our free Monthly Strategy Calls!
Podcasting for Business Conference 2023
Learn about what other business podcasters are doing: State of Business Podcasting Report 2022
Related: