If you're struggling with getting podcast hosts to accept you as a guest, this is something that you wouldn't want to miss!
On this episode of The Company Show, we're joined by Kris Ward—a master in guest pitching (among other things). How is she a master, you ask?
She developed a guest pitching strategy with an 80% acceptance rate.
Kris Ward is a systems person to her bones and has built a company around helping people build the teams and processes they need to make all areas of their business, including podcasting and podcast pitching, smoother and less time-consuming. She is the author of Win the Hour, Win the Day, and host of a podcast by the same name.
If you want to learn and use her strategies for yourself, listen to our conversation below, or continue reading the blog post!
Tune in to the full episode to learn about:
How to streamline and batch your podcast pitching
Workflow tactics for effective relationship building
The right way to grow your network through podcasting
Pitching and relationship-building mistakes that podcasters make
Don't forget to join us for our free monthly strategy calls on the third Thursday of every month!
Podcast Guest Pitching: An Overview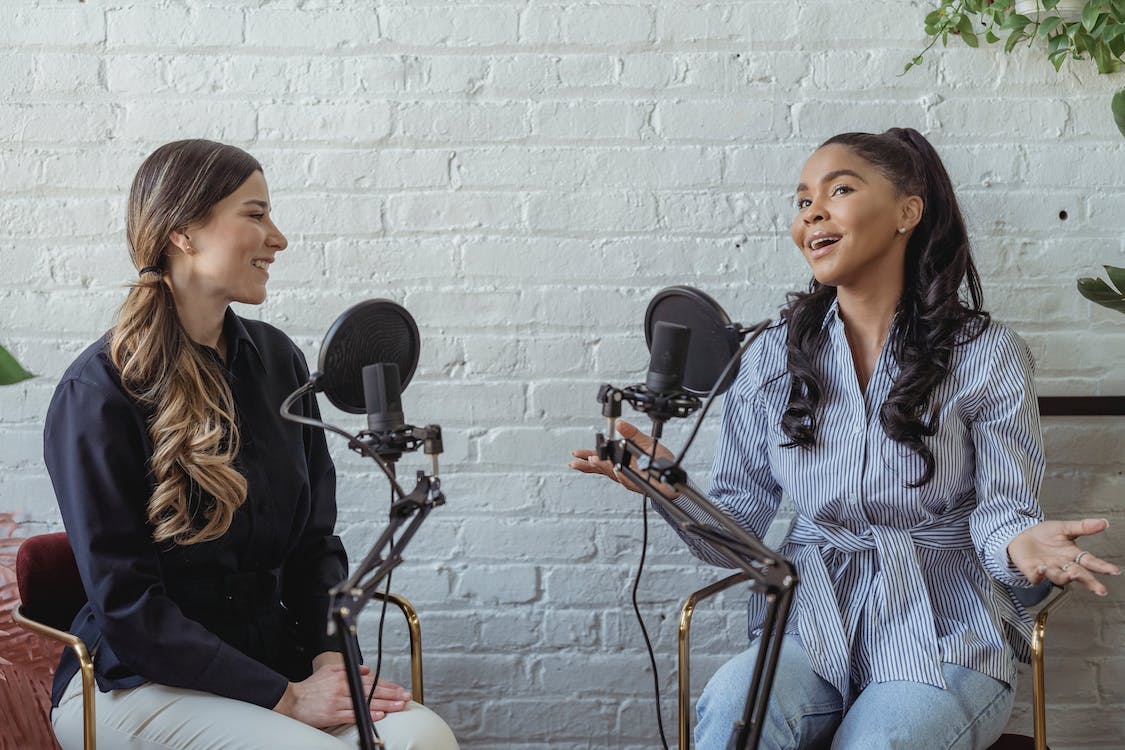 It's no secret that one of the best ways to get listeners to your podcast is to be a guest on other people's shows. There are a couple of reasons for this:
If you're a guest on someone's podcast, they've already validated that what you have to say will be of interest to their audience.
It's much easier to get a podcast listener to add a new show to their roster than to explain to someone how podcasts work and how to listen to them.
But pitching can be time-consuming and sometimes, fraught with rejection, awkwardness, and asks within the process that seem downright unreasonable.
Good systems and processes make everything in your business easier – podcasting is no exception, and neither is getting more traction and visibility by appearing on more shows.
If you've been podcasting for more than a minute, you've probably received plenty of pitches. I'd wager most of them have kind of sucked.
While there are excellent, high-quality podcast booking agencies (Like Angie Trueblood's company, The Podwize Group, many PR and other promotional firms offer guest pitching services that amount to no more than a copy-and-paste message emailed to literally every podcast with the right category on Apple or Spotify. They suck, and they're annoying, and the conversion rates can't be that good.
With that said, here is how you can streamline and batch your podcast pitching process.
Kris Ward's Highly Replicable Guest Pitching Strategy
You or someone on your team researches complementary shows, either by Googling or by following the trail of other podcasts your own guests have been on.
You listen to the shows that are of the most interest – at least a couple of episodes, and determine what topic would be a great fit for each one.
Write an honest review on Apple or another platform about why you like the show.
Record a short video using Loom or your phone, depending on your setup, with the podcaster's name in the frame, and their show on a computer in the background. In the video be sincere about what you liked, why you think you'd be a good fit, and what you'd like to talk about.
Send the video to the podcaster via LinkedIn or email.
The Advantages of Kris Ward's Unique Video Pitch
When I received Kris Ward's video pitch, it immediately struck me as sincere. She had genuinely listened to at least an episode, which is a huge one, since a lot of people skip this step.
Kris's videos are purposeful, well-crafted, and highly curated.
Here's how Kris does the videos:
The first thing she does is hold up the host's name on a tablet. She then goes: So you see, this is not a generic pitch. Here's your name. Obviously, I put effort into this.
She also has a computer behind showing their podcast. It implies she was in the middle of listening to it and turned around and did a pitch. The guest is going to be stimulated by the fact that there's your name and there's your picture.
Then when the host opens the video, she opens up with something like: What I'm about to say, I think, has a lot of weight to it because I would describe myself as a podcast junkie. And when I tripped across your show… and then she starts listing the things she like about the host's show.
"If you can't find something to like about their show, then don't pitch them. But I believe you can always find something."
She then says: Listen, I think you and I could have a really meaty conversation that would be of great value to your audience, and mentions her book, the backstory, and how it would really lean into the host's bigger messaging.
An example is when she's pitching somebody about a marketing show. The host might think systems and processes and building a team and getting 25 hours back a week aren't about branding or marketing. But Kris tells the host that she can help their people get time back so they can do the marketing that you want to talk to them about on the other shows.
In short, Kris leans into the host's bigger message instead of saying all the things that she could talk about.
Kris's Networking Spreadsheet That You Can Replicate
Kris Ward has a spreadsheet called Kris's Network. After the show, whether she's hosted it or she's been on it, the person will be added to the network.
Now, here are some things that are really important. Kris will put their name, and she'll put an interesting or fun fact about the person. Her team will then take a picture of the guest/host and put that on the spreadsheet. Because we often forget names, but we remember faces.
(This was prompted when Kris had two marketers on her show. Both had red hair, both their names started with M and she got them mixed up.)
This spreadsheet has been a game changer for Kris Ward as it allowed her to maintain relationships in a more personal way because of the personalized notes that she has.
One way she utilizes the spreadsheet is by going through the whole list and sending the guests/hosts a personalized message about something she remembered about them, or a message of hope or luck for an endeavor that they talked about.
4 Mistakes Podcasters Make with Guest Pitching and Relationships
1. Spammy referral practices
There's this whole thing where people refer you to a podcast, and then they ask you for four or five referrals before you even meet them, and then you start getting blitzed. It's insane, it's abusive, it's spammy. Definitely avoid this.
Referrals should be done in a very strategic and gentle way. Your awesome guest or host knows other awesome people but you shouldn't force the connection. But if you do get it, that also strengthens your relationship with them.
2. Rotating your relationships
After a new episode, we can become best friends with the host or guest for a week or two. But then another guest comes and we lose touch with the previous person because there was no reason to connect.
This is not the way to maintain relationships. You could be losing relationships just by being too busy or occupied. One way to battle this is by using a networking spreadsheet just like Kris's.
3. Being generic
People put a pitch out and it's so generic because they're trying to cover everything and they're listing all their accomplishments and all the things that they could talk about, which may not fit the show at all.
Your personality should always shine and you're not getting any of that from the written page from somebody else. No one wants to read long paragraphs filled with links. A solution to this is Kris's video pitch method.
4. Saying too much
Don't focus on how great you are and show all your accomplishments. Show the podcast host how your or your knowledge fit into their agenda. The less you say, the more powerful it is.
The Philosophy Behind Kris Ward's Systems
Kris believes that your business should support your life, not consume it—and it should be fun. Otherwise, you could have stayed at the job that had better hours or a higher hourly rate because you're not working as many hours you had no overhead.
She also talks about the 60-40 rule. We should be in 60% creative mode and 40% admin mode. And we always want to be compressing the work so we can move on to the next creation.
That's what an entrepreneur is all about—getting to the next idea and getting that idea into execution. Somebody doing better in business than you is just getting their idea to execution faster. They're not smarter than you, but they're not held up.
Kris Ward's Takes on Podcasting for Business
Why podcast?
For me, my podcast is a funnel to grow my network, which grows my net worth and to be maintaining relationships and growing my community even if I got no business out of it, which has not been the case.

But even if I didn't, now I am connecting with more and more people who have had a significant interaction with me. And as long as I maintain those relationships, it really is unbelievably powerful.
Related video:
The other benefits of podcasting
I get free coaching from fascinating people on subjects that maybe I wouldn't even have known, never mind to ask. Like, sometimes I'll learn stuff that I didn't even know I didn't know, and I'm getting it for free. And I'm building a relationship with these people. So my network has grown considerably.
What podcast should support your business?
I wasn't going to make a podcast that would be about productivity or efficiencies or systems because the people who need that are not going to listen to that. Somebody who's in shape does not listen to fitness hacks and podcasts, and they're in shape.

So then we decided to make my podcast anything from sales to social media, that it was really just going to be me talking business. And frankly, what it's turned out to be is the biggest gift to my business ever because we set it up a couple of different ways.
Conclusion
The processes don't stop at the pitch! If your main goal with your podcast is relationship building (as many are), then the pitch is only the first step of many when it comes to creating a strong foundation.
As we talk about within the Business Podcast Blueprints, a relationship-building podcast is primarily a vehicle to grow your professional network. Check out our previous episode Metrics that Matter for Company Podcasts, and my conversation with Jason Cercone, all about optimizing your workflows and relationships!
There is the invitation itself – and Kris's strategy is a winner here, then the call, to which you should arrive on time, prepared and ready to promote if it's relevant to your own audience, and the follow-up.
Following up is a place where we often fall down, which Kris points out – relationships take time and effort to become strong, and you should have a system to help keep you on track with them. Kris describes her networking spreadsheet, and Jenny Blake, author of Free Time and Pivot has a wonderful "Keep In Touch" Notion method.
After Kris and I recorded our conversation, she surprised and impressed me again with an immediate LinkedIn post announcing the call and that it would be coming out in the future. As a podcast host, the entire process was easy, pleasant, and resulted in the excellent information you've listened to today.
A++, 10/10 would recommend.
Key Quotes
"Somebody doing better in business than you is just getting their idea to execution faster. They're not smarter than you, but they're not held up." – Kris Ward
Resources
One Stone Creative | LinkedIn | Twitter | Facebook | Instagram
Make sure to check out our free Monthly Strategy Calls!
Podcasting for Business Conference 2023
Learn about what other business podcasters are doing
Kris Ward | Website | Podcast | Instagram | LinkedIn | TikTok
Related:
About Kris Ward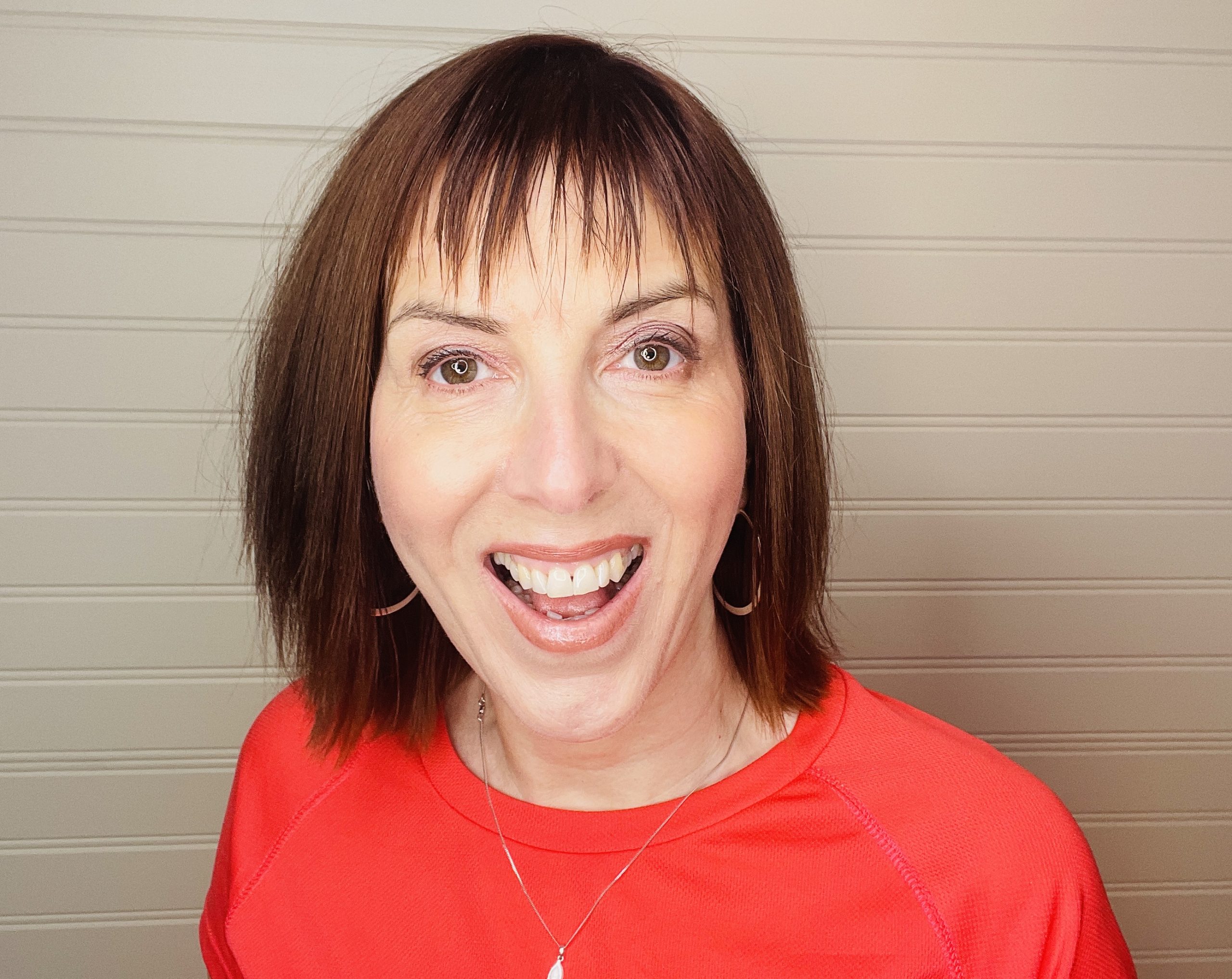 Author – Podcaster – Coach – Speaker – Team Building And Systems Strategist
Kris Ward is creating a movement where your business supports your life instead of consuming it. Kris is the founder of the Win The Hour, Win the Day philosophy.
After the loss of her husband, Kris returned full-time to her work as a marketing strategist. She was relieved that her business had not only survived her absence but was growing. Now, Kris has completely changed the landscape for entrepreneurs by sharing the successful practices that allowed her absence.
Kris has shared the stage with Jack Canfield – Chicken Soup For The Soul, Kevin Harrington original Shark from Shark Tank, James Malinchak -ABC's Secret Millionaire, Sharon Lechter – Rich Dad Poor Dad Co-Author, and Joe Theismann – NFL All-Star and commentator to name a few. Kris has also been featured on award-winning podcasts, radio, and TV shows.
Kris is an acclaimed podcaster. You can hear Kris on her own podcast – Win The Hour Win The Day, where she has engaging conversations with dynamic guests covering a variety of business topics so you can get to your next win now!
PFBCon 2023
Early bird tickets are still available! Get access to the three-day Podcasting for Business Conference this November for only $147 (regular price: $247).
Visit this link to register: https://pfbcon.com/register/
The promo ends on September 15th.